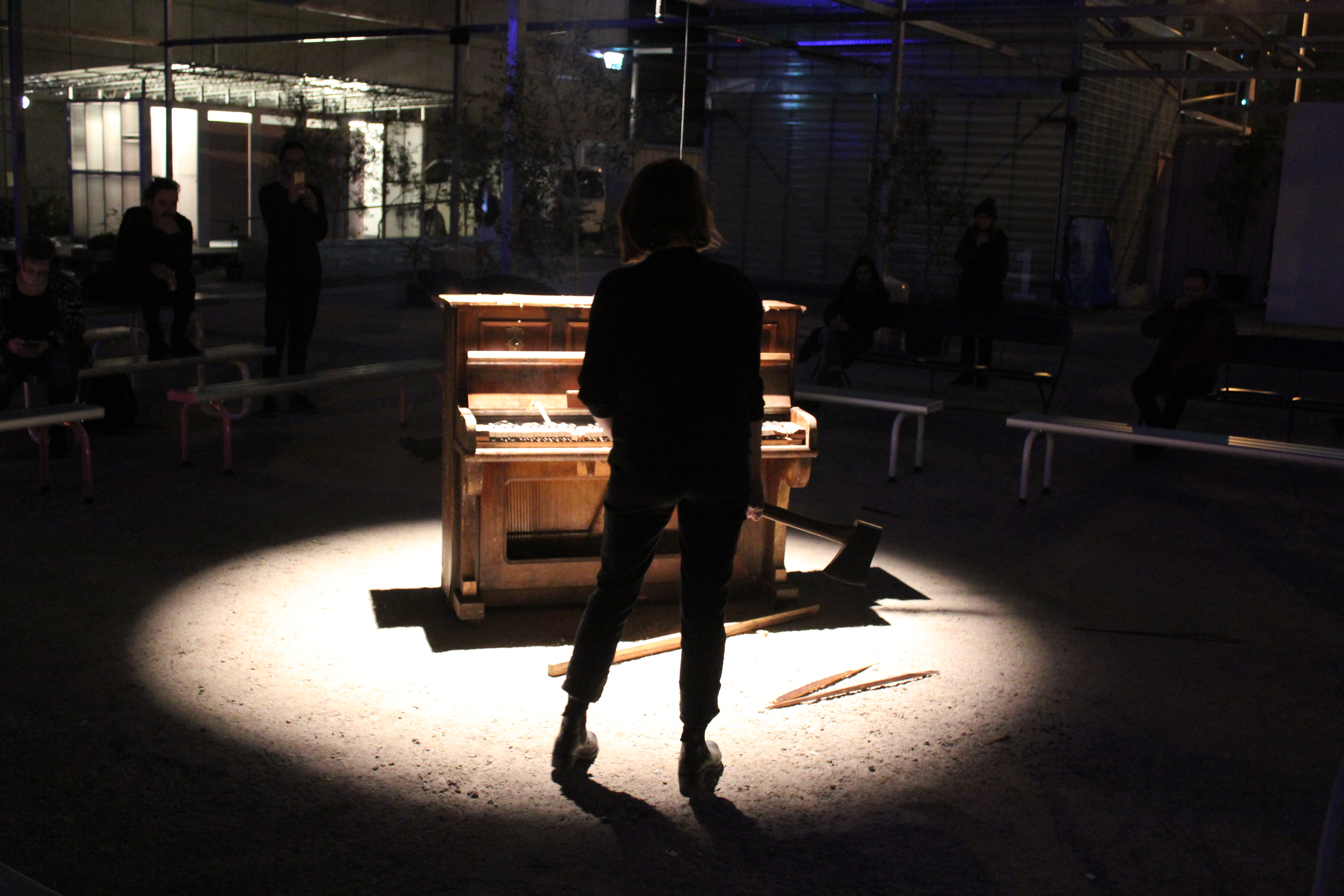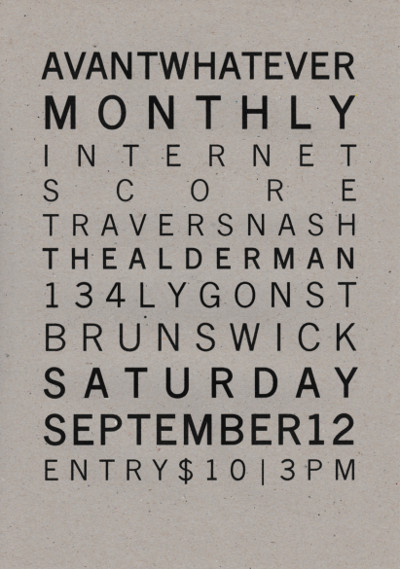 SCORE is an ongoing collaborative project by Amy-Jo Jory and T.R. Carter
Both artists formed the improvised sound art collective in 2015 after making electronic music together in Amy-Jo's shed experimenting with synths, drum machine, electric guitar, voice and effects pedals. Interested in the spaces between syncopated music, experimental noise, cinema and installation, SCORE is an intuitive listening process. As part of re:set collective at Laughing Waters, SCORE has performed together cutting wood, sparking flint, sharpening axes and throwing a tomahawk into a wooden stump to investigate the acoustic possibilities of everyday objects that signify a history of violence and survival. Interested in representations of females throughout time, for Avantwhatever, SCORE continued experimentation with electronic instruments and objects to improvise a sound score to projected video representations mapping a history of strong female leads in film.

SCORE has also created the ominous soundtrack to A. Time-based Exhibition, a performance series exploring industrialised time and temporality in a room where you can see the light shift over one hour, accompanied by a single clock. As a continuation or second part of the performance developed for re::set at Laughing Waters, SCORE then deconstructed the onsite Testing Grounds piano as an endurance sound performance. The same axes sharpened in 2015 were used to dismantle a piano in 2017. Circling the piano in open space, SCORE slowly began taking the piano apart. Methodical, strike by strike, the artists became more rapid. Using microphones and amplified digital delay effects the sounds made during this performance were filtered in real time to create a deep and rhythmic echo. Using analog and digital methodologies, and as a nod to the Destruction In Art Symposium' (DIAS) in 1966, SCORE: For Piano explored ideas around class, labour, and the subjective digital filtering of cultural tropes in the current time. Our most recent project used fired and unfired clay, hand tools, metal and our bodies to research ideas around vessels, amplifying these objects to create an improvised soundscape.
Video Documentation from re::set Laughing Waters at Birrarung House, Eltham, Sunday 12th July 2015. Artists in order of appearance in video: SCORE, Alice Hui-Sheng Chang & Jessie Scott, Tarab, Nigel Brown, Camilla Hannan + Van Sowerwine, Zoe Scoglio + Marco Cher-Gibard, Thembi Soddell
︎
︎︎︎